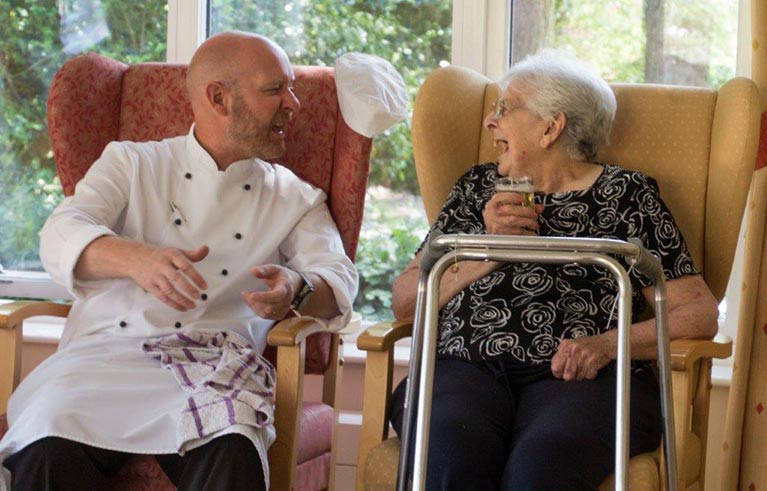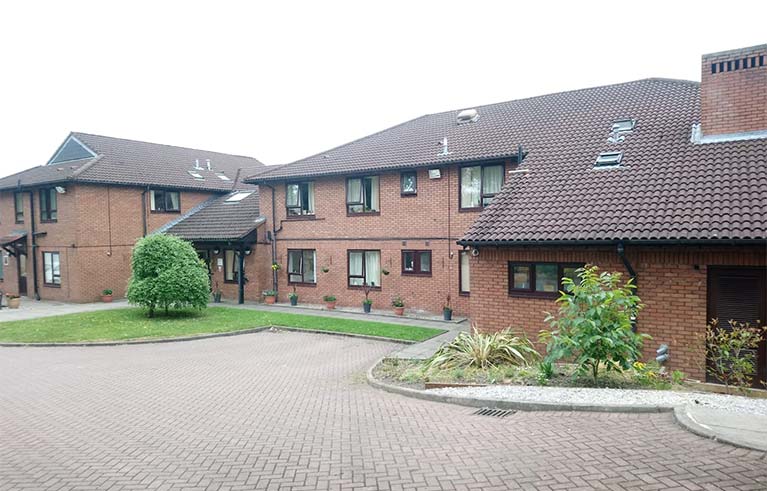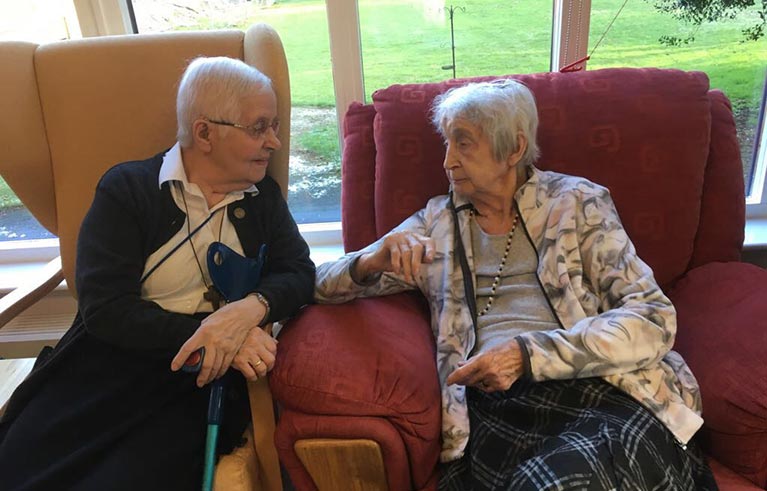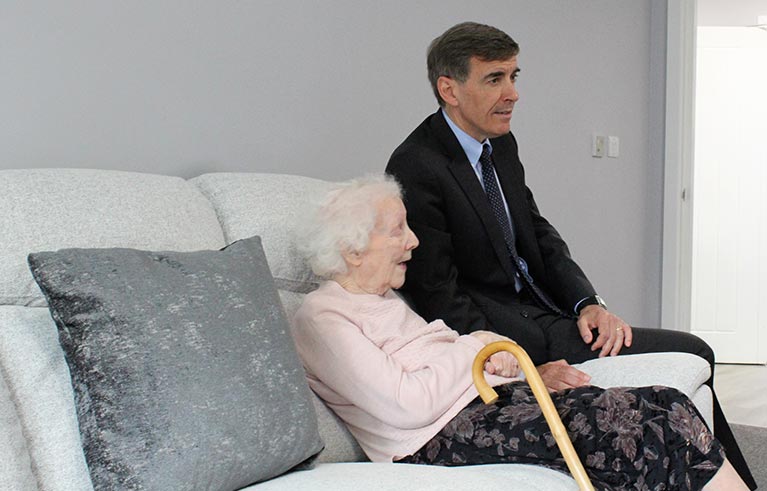 Welcome
Pallottine Sisters are an international catholic religious order their name comes from their Founder, St Vincent Pallotti, a Roman priest (1795 - 1850). He was overwhelmed by God's love of each individual person, and the life of Jesus Christ urged him to work with a degree of charity which continues to be an inspiration to all Pallottines.
The sisters who came to England from Germany in 1909, are a registered UK charity. We have been providing elderly care in our Park Mount Care Home since 1984. We have recently opened a six bed care home in Keele Crescent, Macclesfield, Cheshire. Our aim is to provide a high level of quality care in quieter surroundings.
Please visit our Pallottine Sisters page to read our full history
Those who choose to make their home with us will live with dignity, have the respect of those who support them, be assisted and encouraged to live a full and active life, with choices and involvement in every decision that affects them directly.
Philosophy of Care
Our philosophy is to provide a holistic person-centred service, with personalised care and support at all times.
Treat all with respect and dignity
We treat each person with dignity and respect, never forgetting that each resident is an individual, someone with a lifetime of experiences, interests and memories.
Their family and friends will always be made welcome, encouraged to visit, stay for a meal and spend time together.
If you are seeking residential care for yourself or a loved one, we hope you will find all the information you need here to help make your decision as stress free as possible.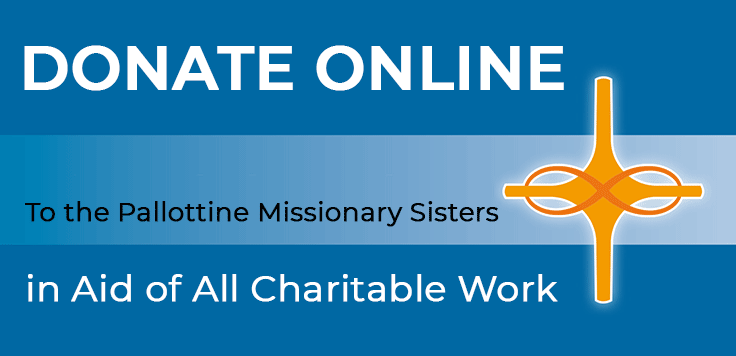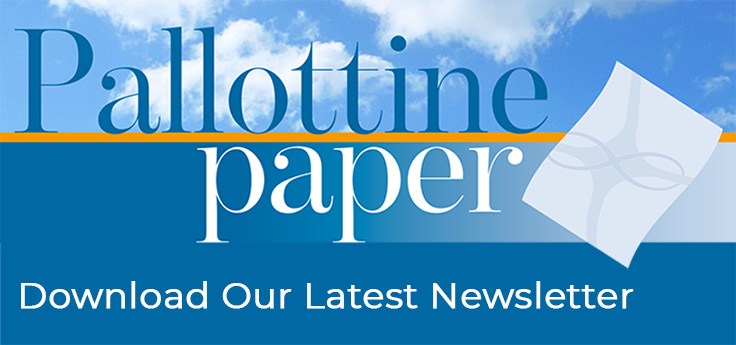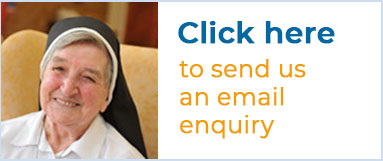 Archive and Pictures
Our Gallery of photos is available here or by clicking the image below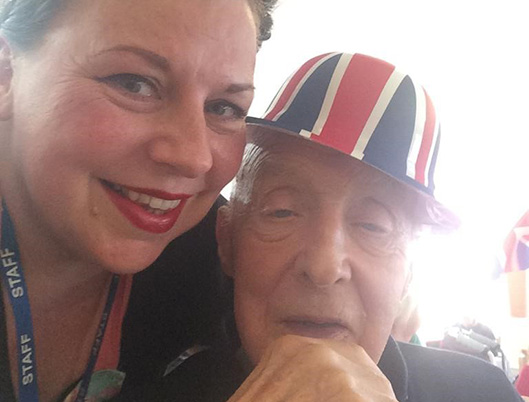 Events
Please click here or on the image below to view our recent events.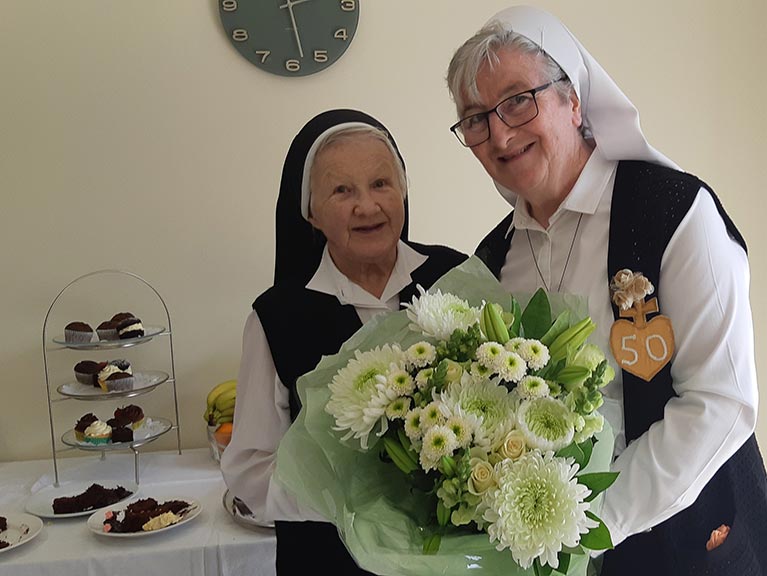 A message from our CEO Jennifer Trotter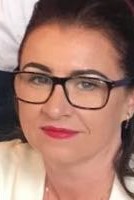 My first contact with Park Mount was in 2008 when I met Sister Marie Keegan, who at the time was the manager of the Care Home. At that time, I was employed by The Hospitaller Order of St. John of God, providing management services on a consultancy basis.
In 2009 following a inspection from the Care Quality Commission, they requested major improvements were made to Park Mount to enable them to meet the required standards. The Sisters, myself and the manager at the time began to work tirelessly we improved the standards and were able to meet their request.
I continued in my role as a consultant until 2013 when I was appointed as Business Manager reporting directly to the charities Board of Trustees of the Pallottine Sisters. My relationship with the sisters, developed both professionally and personally over the following two years and I was promoted to Chief Executive Officer, this meant I was now involved in all the Charities divisions here in the UK and internationally.
Being able to visit the Tanzanian sisters is a huge privilege and we now work together to promote their mission work.
My membership to the Financial Commission enables me to work closely with the General Administration division of the Charity in Rome.
My role is demanding and challenging but most of all enjoyable. I now take full responsibility for Park Mount Care Home, Keele Crescent Care Home and the charities financial accounts. Working alongside the sisters for ten years has been a huge but rewarding learning curve which I have approached with great enthusiasm. Together we have achieved a great deal, securing increased productivity, opening a new respite care home in response to an identified need in the area and more recently the building and opening of a new convent in the grounds of Park Mount.
I am very proud of our achievements which would not have been possible without all the members of our team. Everyone works tirelessly, sisters, management, carer's, housekeepers and volunteers I am grateful to them all.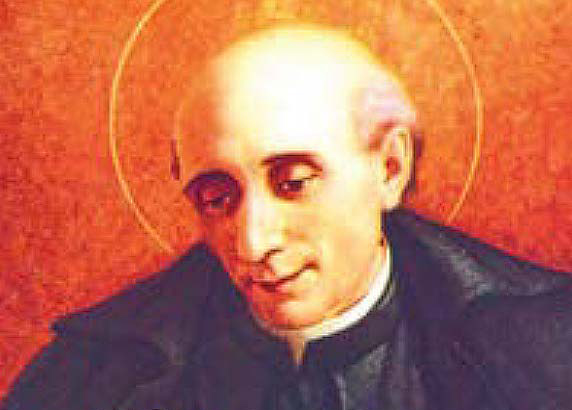 St. Vincent Pallotti
Mission Statement
"For Pallotti each person possesses a wealth of gifts from God: personal talents, special blessings from God, offered for apostolic purposes."
The full mission statement can be found by visiting the Pallottine Sisters tab.